Hi,
uNmINeD is an easy to use and fast Minecraft world viewer and mapper tool. It can read Minecraft Java and Bedrock Edition world files and renders a browseable 2D overview map that you can export as an image or a web page.
It works on Windows, Linux and macOS.
See downloads, or scroll down for more screenshots, news and release notes.
There is a subreddit for posting beautiful map images, and we have a Discord server.
uNmINeD only displays chunks that are already saved in the game (areas that you have been already explored), because it requires actual block data from the game to render a detailed map. If you are looking for a seed map instead that displays biome and terrain estimation calculated from a world seed for the entire world, you can find a new one at mcseedmap.net.
Screenshot: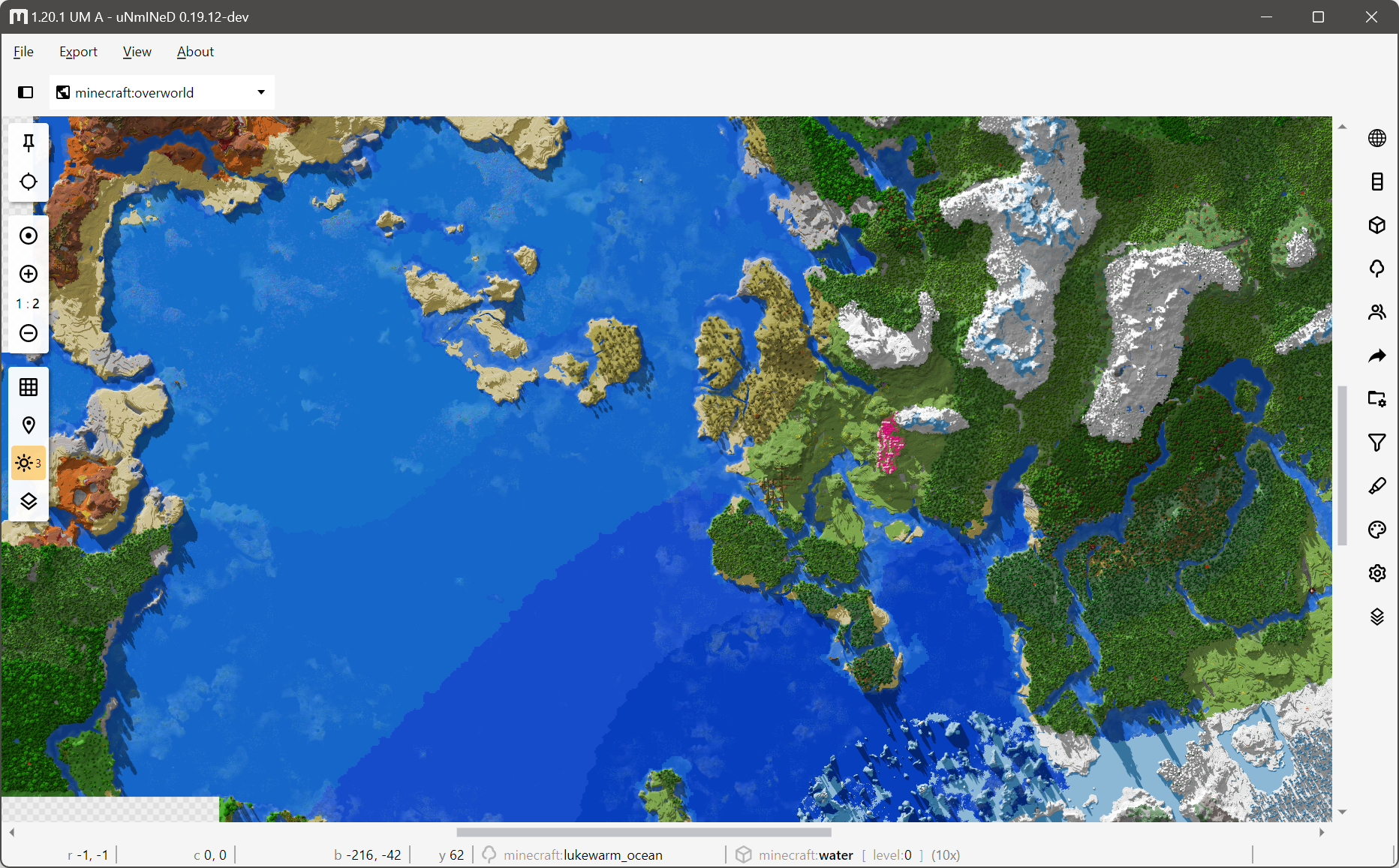 Awesome breaking news:
The Minecraft Wiki has officially moved from Fandom to their own https://minecraft.wiki