New uNmINeD development snapshot is available for download!
Changes:
(GUI) Added a cubiomes-based "seed map" layer (experimental)
(GUI) Upgraded Avalonia to 11.0.0
Moved to .NET 8.0-preview5
Removed .NET version from downloaded package file names
Minor fixes
The cubiomes seed map layer shows predicted biomes across the entire map, even in unexplored areas. At this time it is only available on Windows 64-bit. The seed map is NOT included in the web map or image export.
Without cubiomes seed map: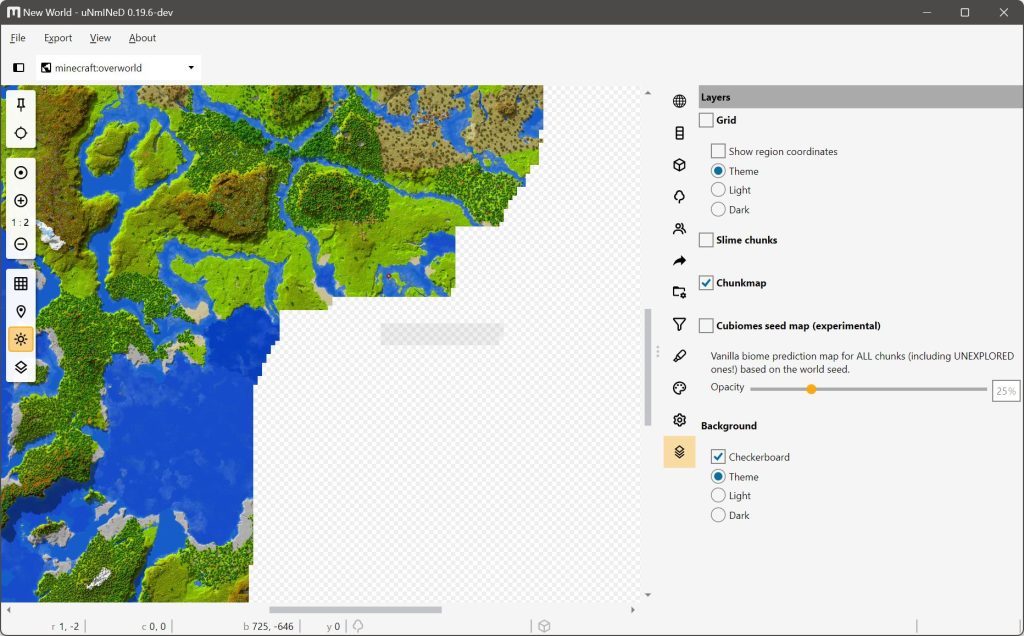 With cubiomes seed map: